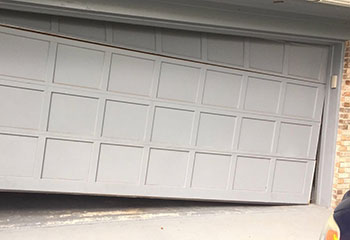 Garage Door Off Track
Customer Issue: Mr. Cortez's garage door had been bumped by a friend's car, and afterward when he tried to open it, it got stuck halfway open.
Our Solution: Mr. Cortez's garage door had been knocked off of the track by the bump. Our professionals clamped the door to assure it wouldn't move before prying the track open. We popped the rollers back into place before closing the track and removing the clamp. Our experts then checked that the door moved without a problem again.
Guillermo Cortez
- Friendswood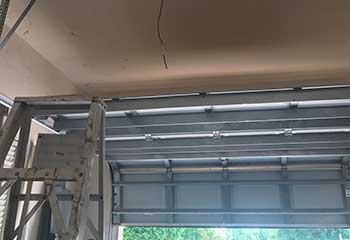 Opener Installation
Customer Issue: The customer needed help finding the right new opener for his garage, as well as with installation. He contacted us for assistance.
Our Solution: Our experts spoke extensively with Mr. McCarthy to find an opener that would properly suit his needs, such as speed and quietness. He felt that a Genie 3042-TKH model would be perfect, and it was assembled and installed for him right away. Our team also tested to ensure it was working without issue for him.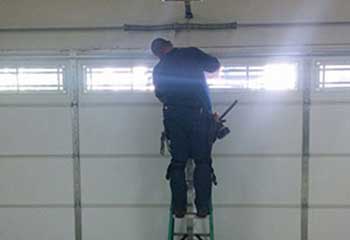 Spring Replacement
Customer Issue: The customer noticed that her garage door springs were getting old and creaky, and wanted to prevent a blowout.
Our Solution: After getting the customer's car out of the garage and making sure the opener was unplugged, our team slowly and carefully eased the torsion springs into their fully relaxed positions and unscrewed the caps. The spindle was cleaned and lubricated before they installed the new springs.
Lupe Bonebar
- Nassau Bay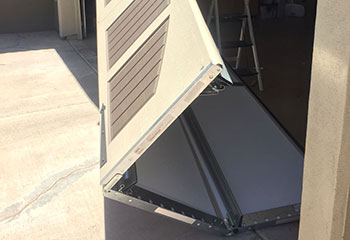 New Garage Door Installation
Customer Issue: New door to go with customer's new garage.
Our Solution: After talking to Mr. Pelerman about the kind of system he wanted, the amount of noise he was willing to deal with, and his price range, we ordered the parts and built exactly what he'd asked for!
Kars Pelerman
- Friendswood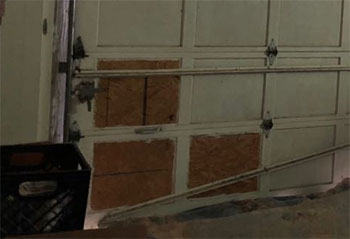 Panel Replacement
Customer Issue: Door panels broken in a car accident.
Our Solution: We had our customer's three replacement wooden door panels delivered and installed quickly, hinges and all. After testing for any potential weighting issues or other safety issues, we left Mr. Brando's door system looking and working as good as new.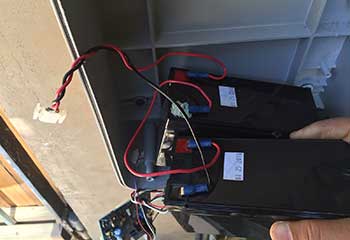 Sensor Alignment
Customer Issue: Sensors out of alignment.
Our Solution: After testing the sensor to ensure the problems were indeed cause by an alignment problem, we took the sensors out, cleaned them, and then reinstalled them so they were aligned properly. When we tested them afterward, the system worked perfectly. Our customer was delighted no replacement part was needed.
Joline Kujo
- Friendswood